October 2017 Real Estate News
Are you buying a home in any of these communities? Check out this Market Tracker.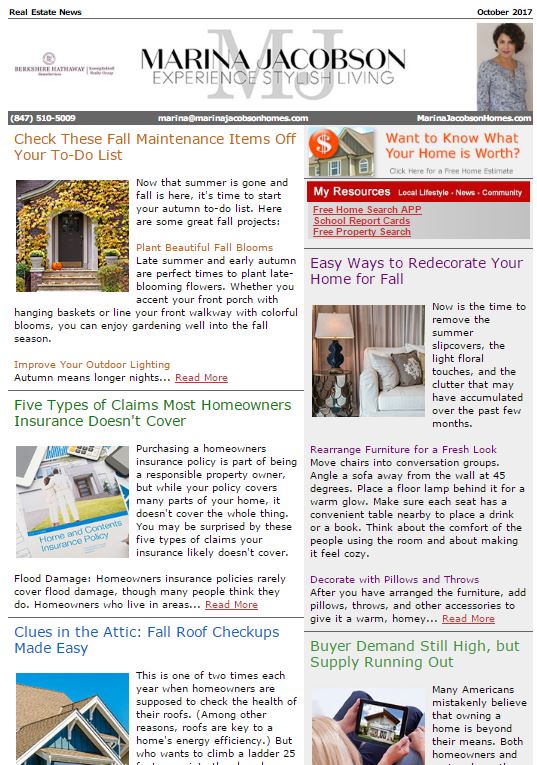 In this month's Real Estate News, cross these Fall maintenance tips off your list, discover the five claims most home owner's insurance doesn't cover, and learn some easy ways to redecorate your home for fall. All of this and more in the October 2017 Real Estate News.
Fall Roof Checkups Made Easy
This is one of two times each year when homeowners are supposed to check the health of their roofs. (Among other reasons, roofs are key to a home's energy efficiency.) But who wants to climb a ladder 25 feet or so into the sky when the weather is nasty? That's where your attic comes in.
According to Jason Joplin, program manager of the Center for the Advancement of Roofing Excellence, "Roofs actually create an insulated barrier that helps trap heat inside, and most attic spaces are located right below them. That makes them perfect for spotting potential problem areas and damage without worrying about falling off a ladder."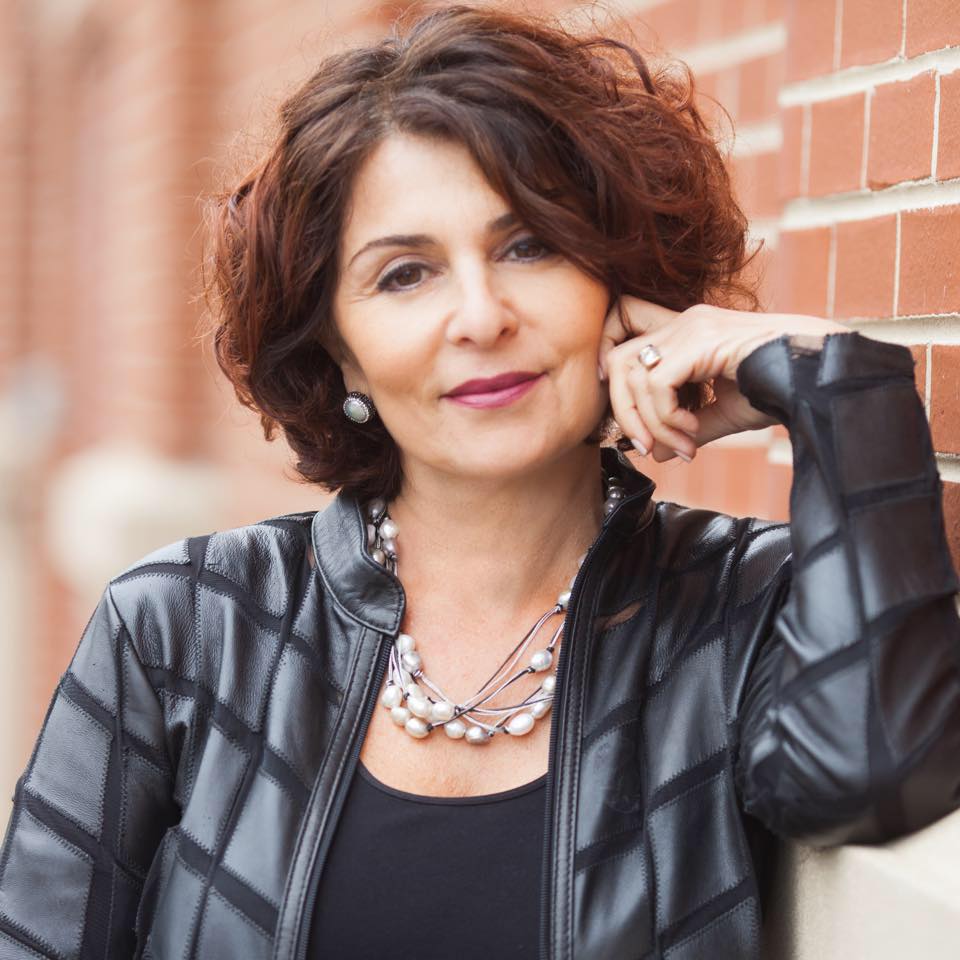 Thank You and Have a Great Day
Marina Jacobson
Broker, SFRDirect: 847-510-5009
Cell: 847-361-5605
Fax: 847-510-5109
Click Here For Your FREE Home Search
Your #1 Agent!
Certified Distressed Property Specialist
Search 1000's of Homes at
www.MarinaJacobsonHomes.com